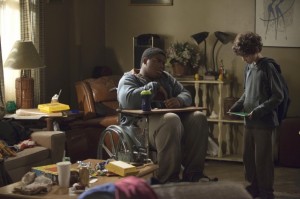 Encore un superbe épisode, le public suit à notre plus grand plaisir et également au plus grand plaisir de la chaine FOX qui vient d'annoncer que la série avec Kiefer Sutherland est un pari réussi et qu'elle est renouvelée pour une saison 2 !
Dans ce 9ème épisode, Martin expose un agent de libération de conditionnelle corrompu…
Un musicien de rue brésilienne utilise sa guitare afin de gagner le cœur d'une belle femme.
Jake se fait un ami, tandis que Clea et Martin apprennent de nouvelles informations sur l'un des patients clés de Teller.
Et vous, qu'avez-vous pensé de cet épisode 9 intitulé Music of the Spheres ?